Beyond the Balloons team members have over 50 years of industry experience to share with their valued clients. From increasing occupancy to decreasing delinquency, this team can help uncover solutions to most any challenge.
Success Story
I'd like to express how thrilled I am with "Beyond The Balloons" and "Amy Earp." I had a community that was struggling with occupancy and resident retention. The community is in the middle of a full renovation to include interior and lots of exterior upgrades. The building looks like a war zone. We had tried all of the conventional things such as beefing up marketing, put balloons out, pardon our dust signs and were working all of the leads, but nothing seemed to help. I thought I needed to get a fresh set of eyes on the asset, so I reached to Amy and explained the predicament we were in and asked if she'd come out to take a quick look. Within a few days she was on site and met with the team.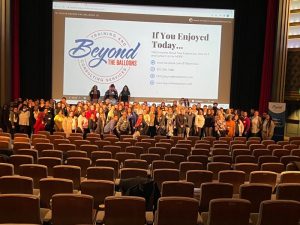 She came fully prepared with a plan that required the entire team to look at their strengths, weaknesses, challenges and several out of the box ideas to help turn our challenges into opportunities. She had shopped our Comps and knew exactly what they were offering. She had prepared lists of ideas we hadn't even thought of. It was quite obvious that she had come to us fully prepared to help. Her follow up with my staff continues today and her upbeat personality and quirky temperament really engaged my employees. I've known Amy for several years and she never fails to surprise me with her out of the box thinking, which drives results.
– Sue Toland, Senior Vice President of Property Management, The Donaldson Group